Accessibility
Trustees
The current Trustees are:
Treasurer: Alan Henderson.
Chairperson and Senior Bailie: Jackie Cumberbirch.
Vice Chair and Publications: Ann Baillie.
Membership Secretary, Web Master and Social Media: Donna Taylor.
Secretary and Work Party Co-ordinator: Willie Linklater.
Planning: Dave Peter.
Hill Wardens: Peter Stock.
Work Party Coordinators: Harry Leil, Mick Taylor and Willie Linklater.
Committee Members: Lorna Bell, Daniel Montgomary, Angela Groat, Andrew Wainwright and Alex Doig.
All previous Trustee Meeting Minutes are available to read.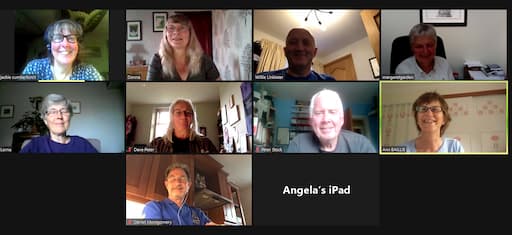 Trustee Biographies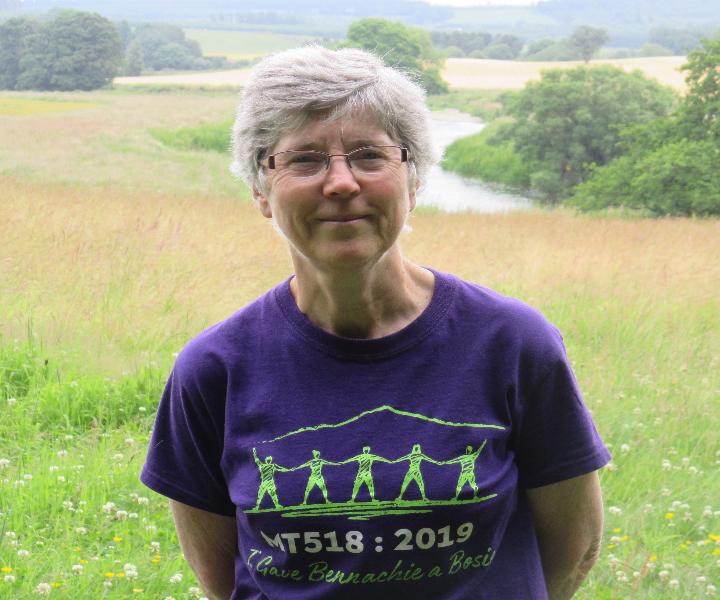 Lorna Bell
I spent my childhood in Blairdaff with Bennachie as my back drop. My first memories of walking on the hill are from the 1970s when I took part in the annual Christian Aid Walks as well as hillwalking with the Guides whilst on camp near the Donview Centre – getting slightly lost if I remember!
I now live near Dunecht so not moved far and still enjoy the outdoors – hillwalking as well as wildlife and birdwatching, gardening and charity volunteering.
I am a member of the Bennachie Wildlife Group and became a Trustee in April 2021.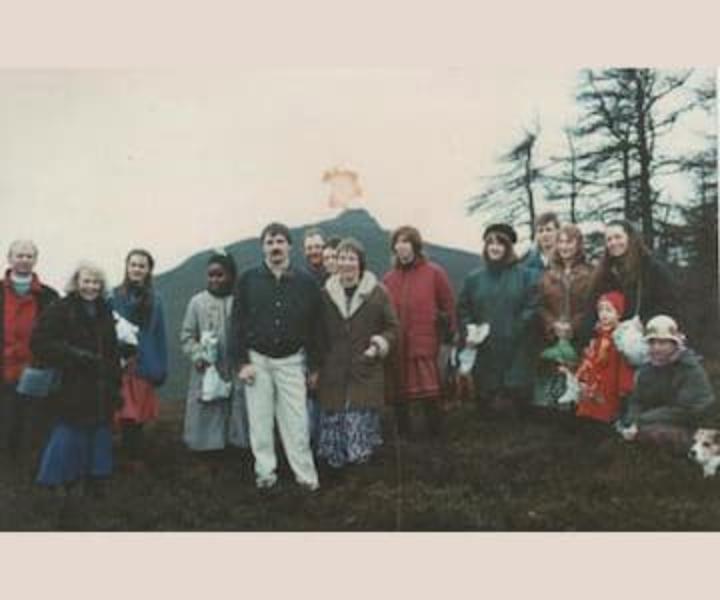 Jackie Cumberbirch
I came to Aberdeenshire in 1980's to study forestry at Aberdeen University. As a student, I visited Bennachie with friends and once qualified moved to Inverurie to work for a private forestry company before becoming a self-employed woodland advisor. I got married on the hill in 1989 ( see photo). My husband's family originally came from Inverurie and I soon started to learn about and explore the hill. When the Bennachie Visitor Centre first opened I worked as a part time ranger and then left to become a full time ranger with Forest Enterprise. I now work as an Environment Ranger for Forest Enterprise doing the pre work checks before work starts on a forestry site, one of my sites includes Bennachie! I have been involved with the Bailies of Bennachie since I came to the area and have been on the committee for many years.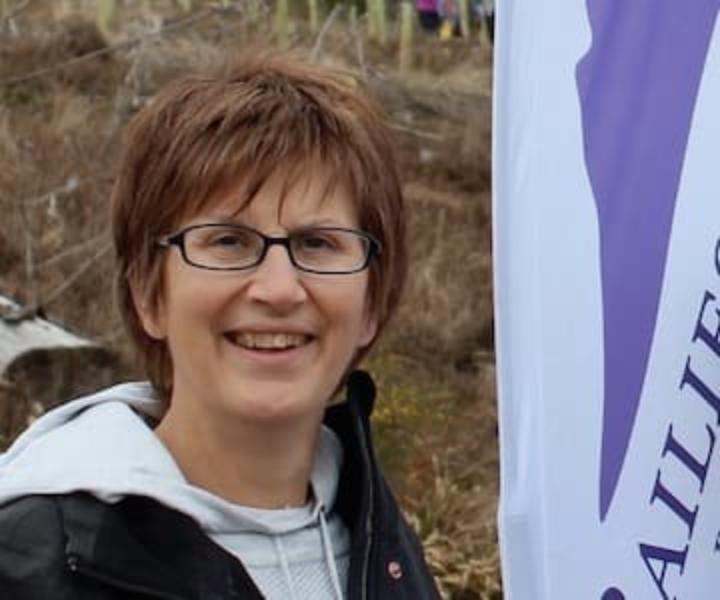 Ann Baillie
My first role on joining the Bailies of Bennachie Board over 20 years ago was that of Clerk to the Board I am now involved in the production of the annual calendar and oversee the Bailies Publications. My main interests are the natural and social history of Bennachie.
A keen fisherwoman and gardener, I strongly believe in the preservation of this unique landscape for future generations.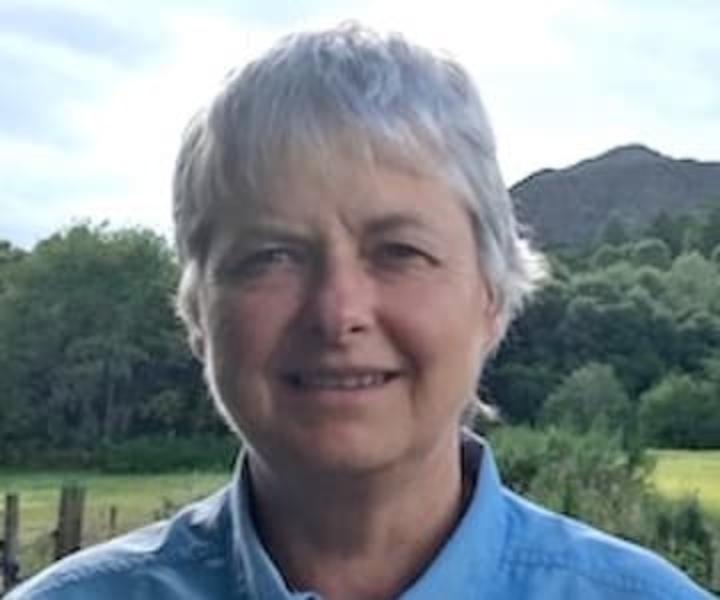 Margaret Garden
Bennachie has been my source of exercise, my weathervane, and has given me such delight through its wildlife, history and folklore since my childhood. As a school pupil, I was lucky enough to begin learning about the ecology and history of the hill from the late James McKay, a founding father of the Bailies of Bennachie. As a Bailie I am still learning about our beloved hill.
A graduate of Aberdeen University, I worked in schools across Aberdeen and Aberdeenshire initially in the Careers Service and as Project Manager of the Scottish Science and Technology Network.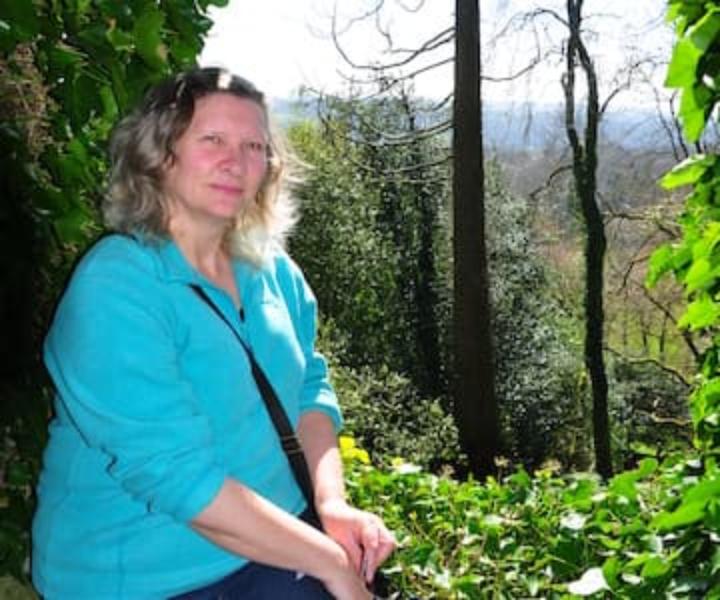 Donna Taylor
I moved to Scotland from England, I have spent many holidays walking in the Scottish hills, I joined the Bailies to help look after my local hill, I now look after the Membership, Web and Facebook and help with other projects too.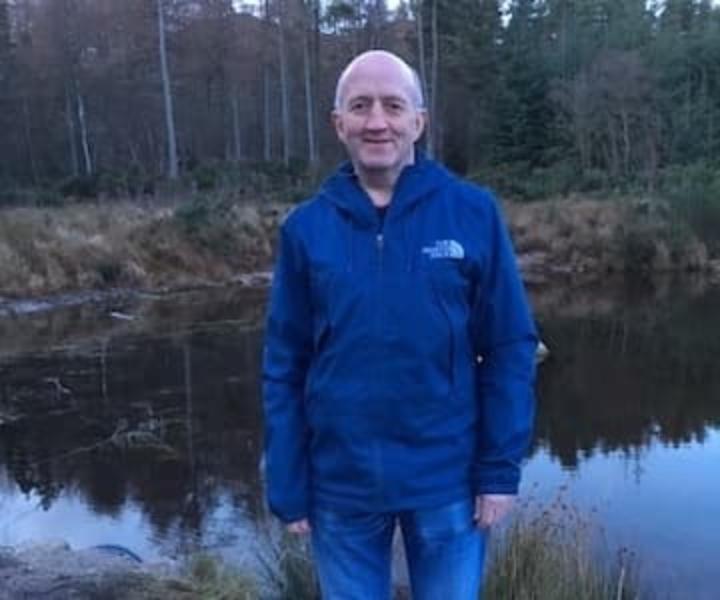 Willie Linklater
I was brought up and have always stayed in Inverurie or surrounding area, apart from when my job as a subsea engineer in the oil and gas industry took me to various locations in UK and overseas. I have walked regularly over the tops and lower levels of Bennachie for several years and enjoy the area greatly, this being the reason I joined the Bailies of Bennachie.
I became a trustee in 2018 and my main interest is the outdoor aspect of the hill, I am involved with the work parties, hill wardens and volunteer elsewhere as required. Through my involvement I have learned from others about the history of the hill and the people who used to reside there. I am now reading and looking into this in more detail, something I thought would never interest me.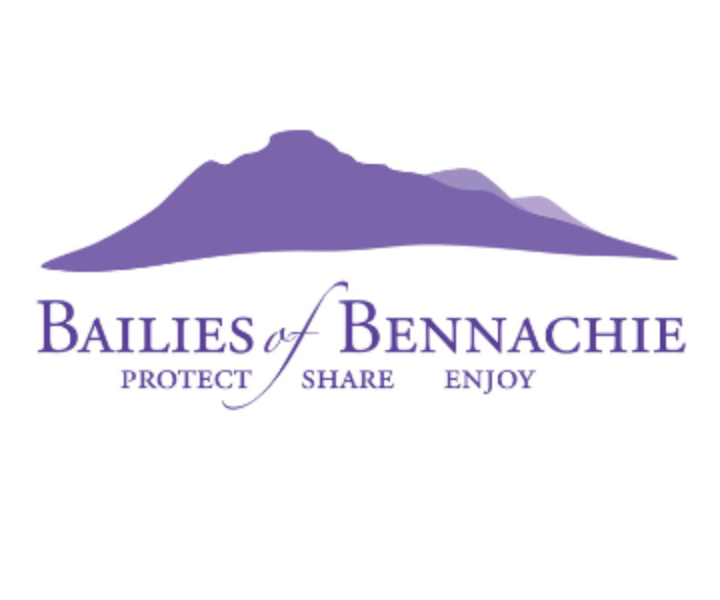 Angela Groat
I am interested in the history of Bennachie, I am also a member of the Bennachie Landscapes Project, I take part in the Archaeology digs and help as a Trustee where required.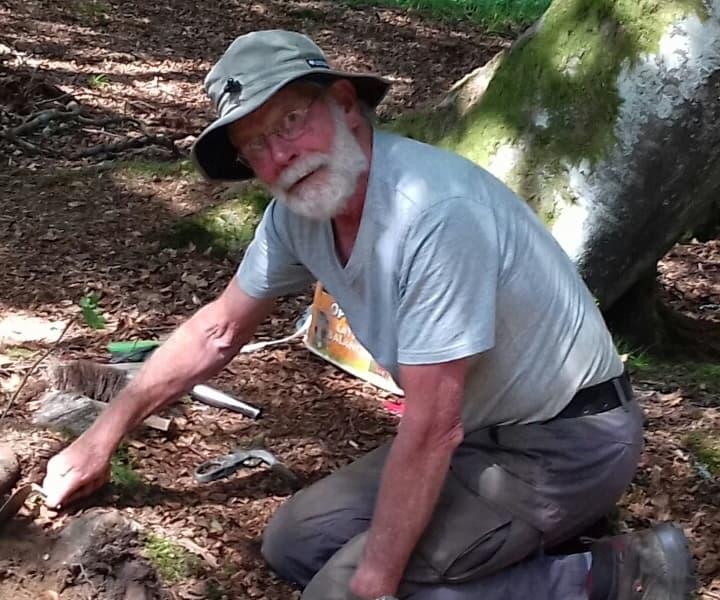 Andrew Wainwright
I was a petroleum geologist for 25 years and came to Aberdeenshire as such I worked for 10 years and then left to farm which I did for about 25 years before retiring.
Joining the Bailies and particularly the Bennachie Landscapes Project satisfied my interest is the local geology and archaeology.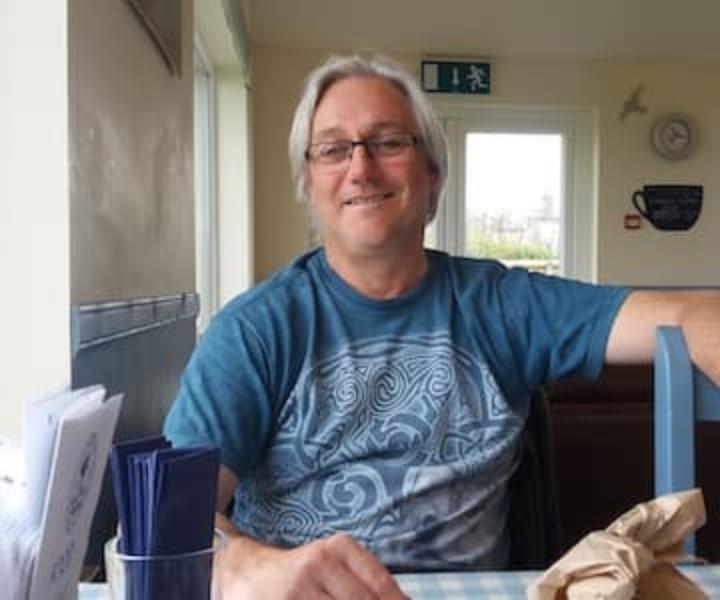 Dave Peter
I was born in Dundee and moved to Aberdeen in 1981, to work as an engineer in the oil industry. In 1990, the search for a new family home led to Oldmeldrum and a house with a stunning view of Bennachie. Bennachie quickly became a place for family outings, lone walks and an inspiration for photography.
Upon retirement, my passion for the past led to archaeology, and Bennachie was an obvious subject choice for a course project. Stirred by an advertisement in the Aberdeen Press and Journal, I joined the Bennachie Digital App Project, and then became part of the Archaeology Group. I became a Trustee in 2018 and currently volunteer where needed.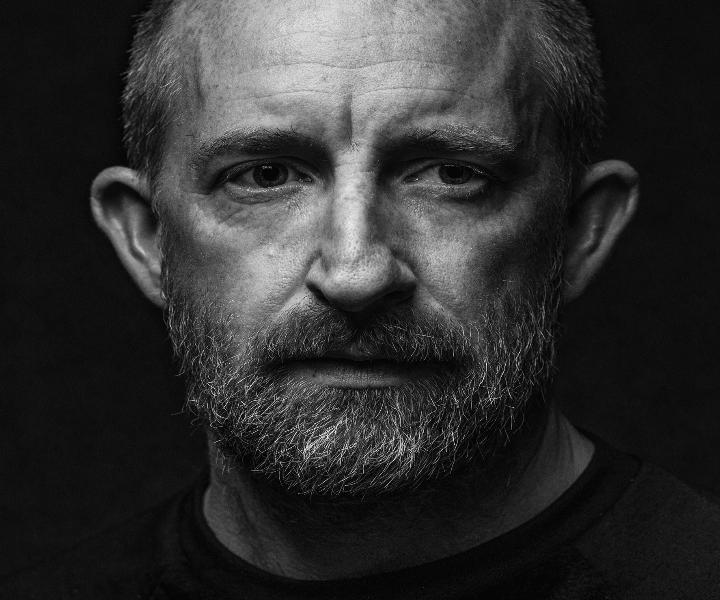 Alex Doig
I spent my childhood exploring, playing on and getting lost in the beautiful Angus Glens; they hold special memories for me and whenever I get the chance I'm there with my mountain bike, for a hill run with the dog, a walk with the Family, or maybe a cheeky burger and chips in the walker's bar at the wonderful Clova Hotel. I've never felt more at peace or content than when surrounded by hills and mountains and for the last 20 years, Bennachie's given me and with fingers crossed, my own Family that now in bucket loads. I'm new to the trustees but feel excited and privileged to be given the chance to promote and preserve the hill for hill users now and future generations to come.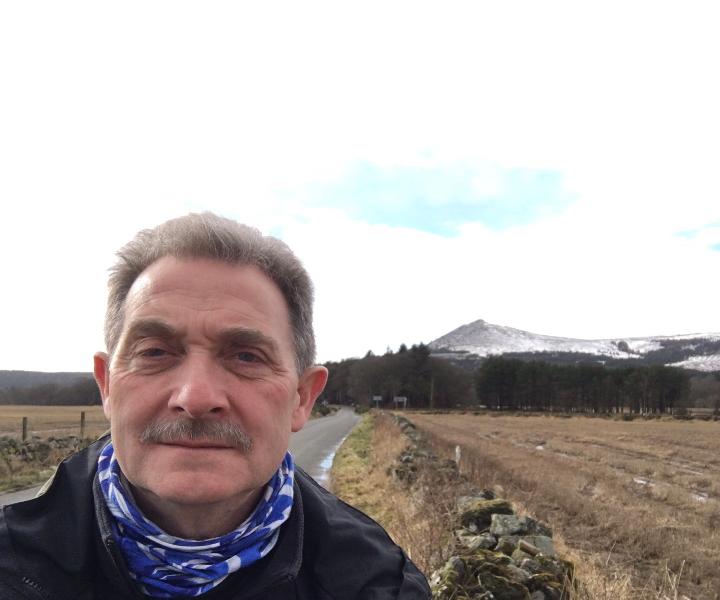 Dan Montgomery
Living near Hatton of Fintray, we are within easy reach of Bennachie and enjoy frequent walks there with Flynn the Labrador. A graduate of the University of Aberdeen, I work in education with my main responsibility being the supervision and processing of university applications. I have a particular interest in the Bennachie aircraft crash sites. I frequently inform the Royal Air Force Air Cadets with whom I work of the incidents and have accompanied them to the memorial. I joined the Bailies many years ago and have always meant to increase my involvement, so was delighted to to become a Hill Warden in January 2020 and a Trustee in July the same year.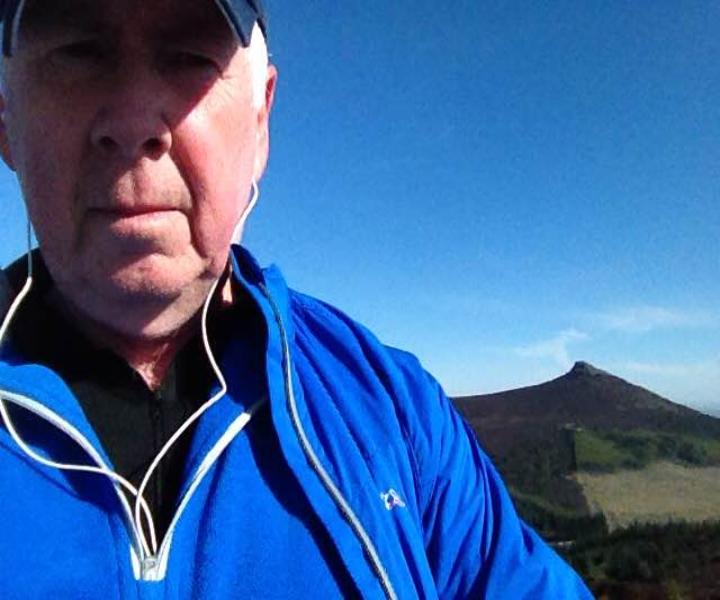 Peter Stock
I have lived in Kemnay since 1985. I have the joy of seeing Bennachie and Millstone Hill from the end of my driveway every day, so the range has been a part of my life these past 35 years. I am a chartered civil engineer, with my work experience being in the oil industry. As light relief from my working life, I used to run the annual Kemnay Fair (now defunct sadly) and was on the committee for Inverurie Music. I have also developed my interest in classical guitar and am a founding member of the North East Scotland Classical Guitar Society, which is now in its 15th year.
I retired in 2016 which was the starting pistol for me to pursue my personal interests, including becoming a volunteer tour guide at Castle Fraser, attending undergraduate modules at Aberdeen University in music and Scottish history and attending Creative Writing, yoga and Pilates evening classes. I am interested in hill walking but not at the Munro bagging level. I became a Hill Warden in January 2020 and was elected a Trustee in July 2020, with responsibilities for administering the Hill Warden scheme.
All previous Trustee Meeting Minutes are available to read.
If you have any questions or would like to get involved please Contact Us.