Accessibility
Talk on the Pictish Fort on Mither Tap and AGM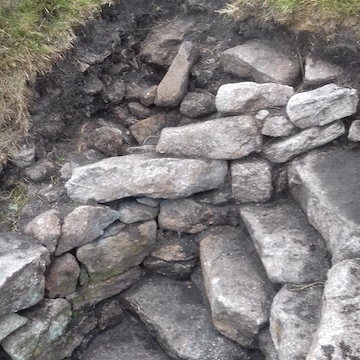 19:30-21:30 19 March 2020
Profession Gordon Noble of the University of Aberdeen's Northern Picts project will be speaking about the Pictish Fort on Mither Tap.
Details
POSTPONED due to the corona virus situation, this event will be held later in the year
Come along to the Acorn Centre in Inverurie for this event. Professor Gordon Noble led a team who carried out a dig into the Pictish Fort on Mither Tap in June 2019. They uncovered the well used by the hill fort and pictures of it were shared across the world. He will talk about what we have discovered about the Picts who lived on Bennachie. Carbon dating has given a more accurate timeline of when people lived in the fort. It should be a fascinating talk and all are welcome to come and hear it. The event is also the AGM of the Bailies of Bennachie.
For more events please see Events.