Welcome To The Bailies of Bennachie
We care about Bennachie, its natural environment, history and culture - protecting this unique landscape for future generations.
The Bailies of Bennachie is a voluntary conservation society whose objectives are to encourage and stimulate the public's interest of Bennachie.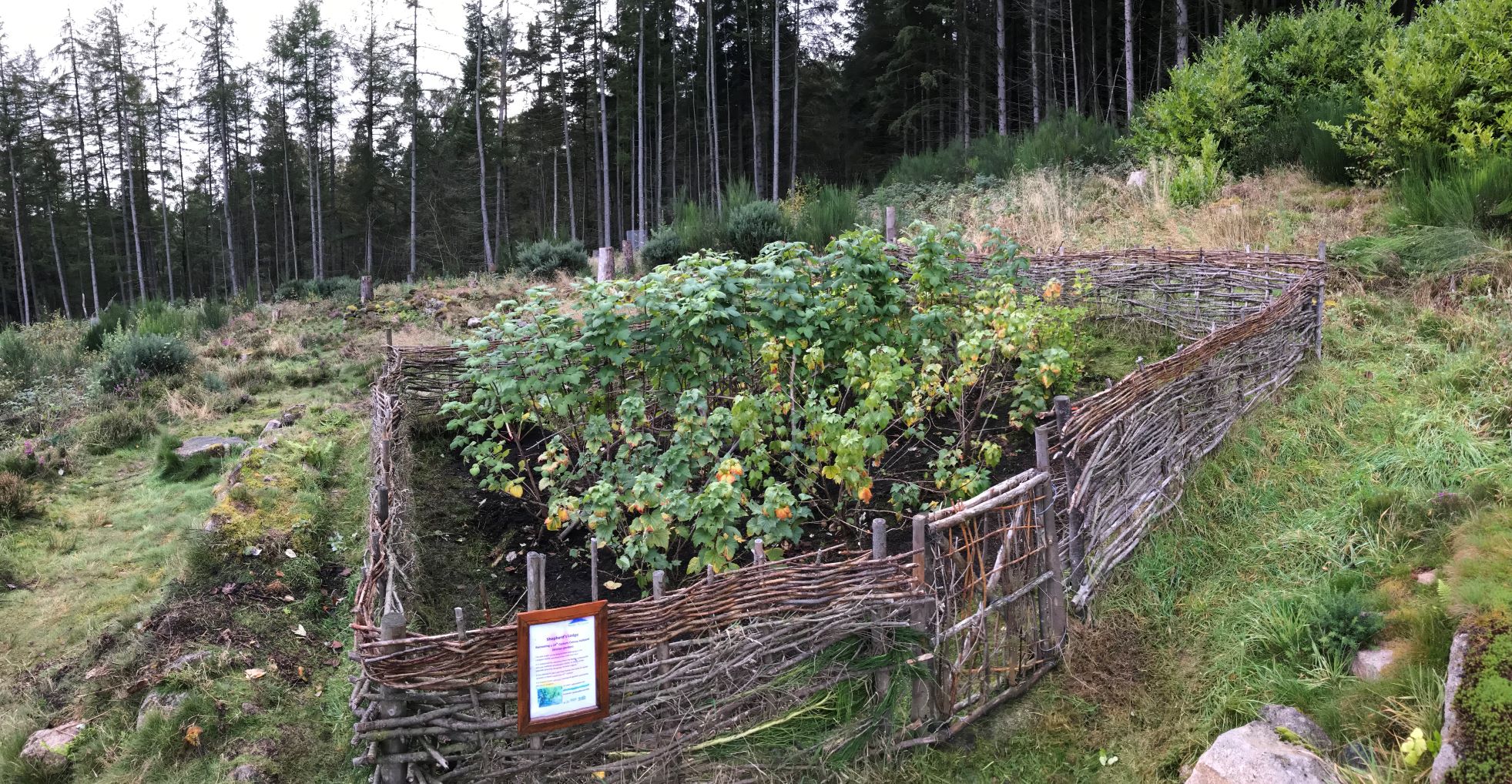 October 2019
Autumn Fruits in the Kailyard
Now in its second year the kitchen garden beside the excavated colony house, Shepherd's Lodge is producing autumn raspberries.