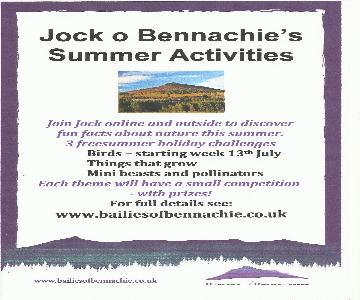 July 2020
The Bailies of Bennachie are developing free educational resources for primary school age children.
Over the summer holiday fun online activities based on nature will be released once a fortnight with the first activity on birds coming the week starting 13th July.
These activities will feature Bennachie's famous mythical giant, "Jock o Bennachie", and will each include a small competition.