Accessibility
Bennachie Air Crash Display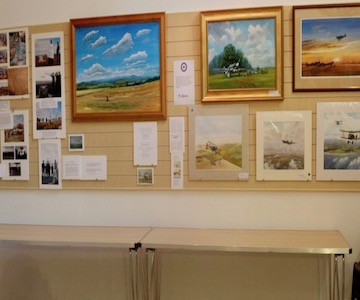 11 August - 1 September 2019
10th August to 3rd September 2019 An Exhibition at the Bennachie Visitor Centre remembering the two Air Crashes on Bennachie.
Details
A display and information on the 2 Air Crashes on Bennachie, the 1st a Westland Wallace Biplane in which two RAF airmen were killed, they were the first allied casualties of World War 11. They were killed on the 3 September 1939. The second crash on the 12th February 1952, involved a Gloster Meteor Jet. The canon from the Meteor can be seen hanging in the Bennachie Visitor Centre. This display is open from 10:00-17:00 when the visitor centre is open.
For more events please see Events.