Accessibility
Pottery Cleaning and Recording
October 2013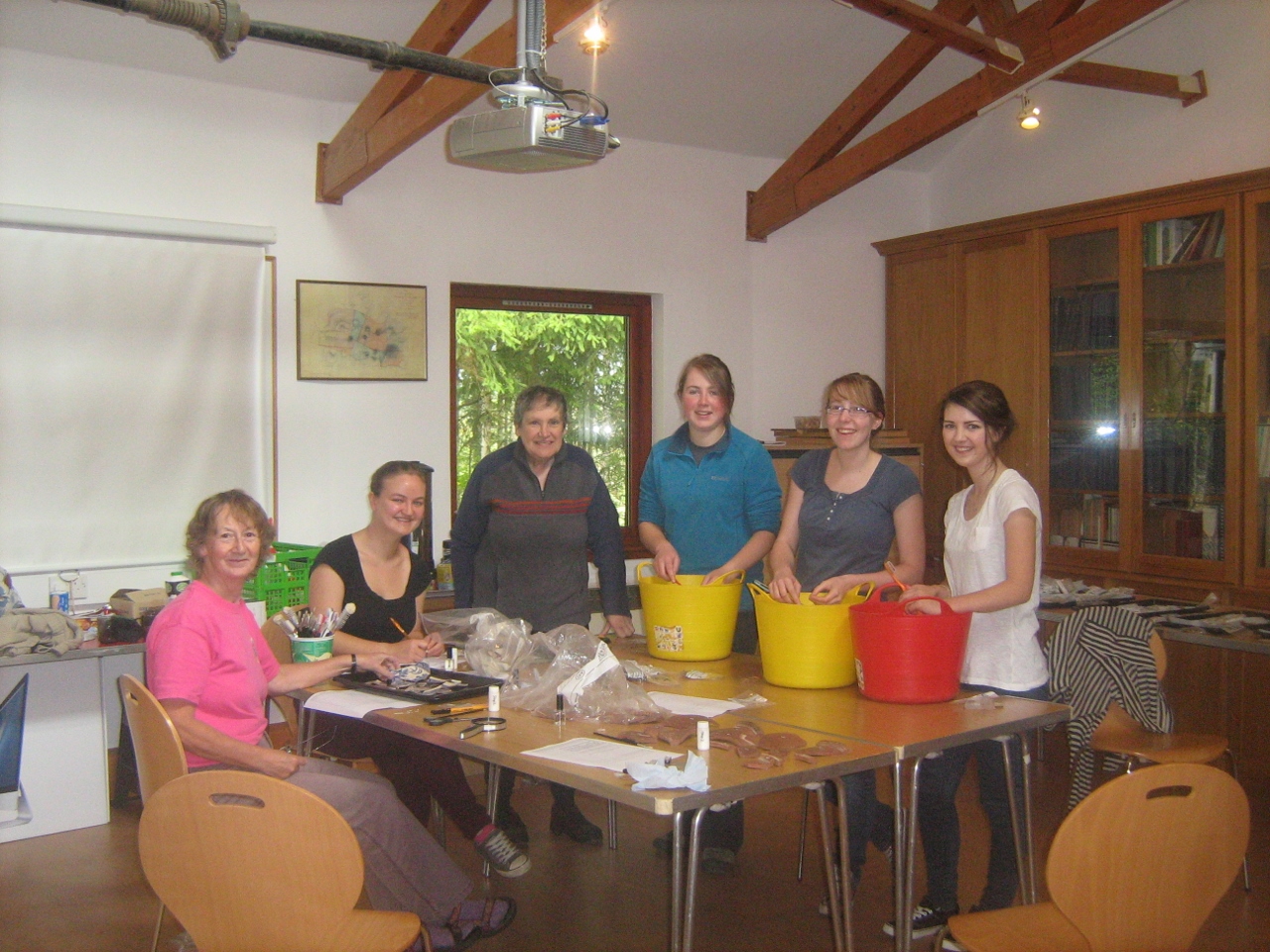 Saturday 28th September
The Bailies of Bennachie room at Bennachie centre, Chapel of Garioch was a buzzing hive of activity at the weekend.
Archaeologists, archaeology students and 'digging up the past' enthusiasts were hard at work, cleaning and labelling pieces of pottery and glass from the large to the miniscule under the guidance of Aberdeen university archaeology research assistant Leaf Gould.
All the fragments have been gathering at the colony site on the hill during two weeks excavation during the summer.
Said Leaf: "We have delighted to have so many helpers during this project and we have been so lucky with the weather.
"Eventually all the pieces will be catalogued for future research and perhaps for display purposes."
All these bits and pieces will combine like a giant jigsaw to give a vivid picture of the ordinary lives of the Bennachie colonists.
Edinburgh archaeologist Graeme Cruickshank has kindly lent some examples of what the original complete pottery dishes and bowls looked like.
This pottery research is a joint venture by the Bailies of Bennachie Landscapes project, the Forestry Commission Scotland and Aberdeen University with funding from the Arts and Humanities Research Council (AHRC), Research techniques are ever more sophisticated these days.
Isotopic analysis for instance is a method of studying human teeth and bones which can determine even where the long- gone owner came from.